Where's The Gold

Online Pokies Review
Wheres the gold Free Online Pokie Game
How to play for real money
1 Download and install the free casino software
2 Register and create your new account
3 Make your first deposit. Your bonus will be automatically credited to your account!
Play for real money
Yeehaw! Where's The Gold takes you back to the Wild West. Since it's produced by Aristocrat, Where's The Gold's online pokies rating already has some points in the bank. A reputable and well-respected casino games company that's been on the scene for more than five decades, initially providing offline games, Aristocrat offers some of the most popular games on the market.
Online pokies, Australia or elsewhere, fans may well have already encountered Where's The Gold, as it's offered at countless venues (both land-based and casinos on the web) around the world.
How To Play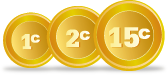 Where's The Gold is, in most ways, just like other 5-reel online pokies. Australia pubs and clubs are full of slot machines just like it, some of which near you may even offer a land-based version of the game, so there will be no surprises here:
25 paylines – This may not sound like a lot, but you still seem to trigger fairly regular wins
Bonus features – Where's The Gold's pokies review gets some real points for this. See more further down the page.
Good max jackpot, before you even include bonus round wins
Just select how many credits you want to bet per line, hit spin and you're ready to go. You can also go double or nothing using a red/black card mini-game, or even better if you try to guess the card's suit. If luck's on your side, you can net some very big prizes here.
Graphics/Sounds
The game's Wild West theme is popular with American players—perhaps seeking to recapture that gold hunting spirit of their forefathers!—but Aussie players who enjoy cowboy movies or American nostalgia have also been known to take a shine to the game.
The game's graphics aren't quite as shiny and modern as some of its more modern counterparts, but at least this means it runs well in instant play/no download casinos.
With its themed symbols/sounds – get used to hearing the phrase yeehaw(!) –cartoony graphics and quirky characters, the game is a little like watching an old Saturday morning cartoon.
Bonus Features
This is where, in my opinion at least, Where's The Gold really shines. Hit three dynamite symbols and you'll be prompted to select a character who will determine how many free spins you get, anywhere up to 10, and any wild symbols that will be in play during that session. Unfortunately, you also see what picking other characters would get you, so it can be a real killer if you pick a dud and they're stood right next to the best character.
Wins of hundreds or even thousands of AUD are common during the bonus rounds and if you trigger another bonus round during your free spin session, you just select another character and go straight into another bonus round! This is uncommon, as most games simply drop their bonus round triggers when you're in the middle of a bonus round.
If you're betting the maximum credits, you seem to trigger a bonus round as often as every 15-20 spins or so. Obviously that figure is based on my own experience so it's far from conclusive, but it's just what I found while I was playing the game. Yes, that does mean you still have to spend quite a bit if you're betting the max, but you stand to win some excellent prizes if you take that risk.
Based on bonus rounds alone, Where's The Gold's online pokies rating really earns some points here. You might even say that its bonus rounds are worth their weight in gold...
Where's The Gold Online Pokies Review
I'm not easily impressed by online pokies titles, but I've had to reign myself in during this Where's The Gold Pokies Rating. It may only have 25 paylines but, if you pick a decent character at the start of the bonus round, the results can be just incredible.
Yes, the graphics are a bit dated and reminiscent of creaky old machines you might find in quieter venues in Oz but, if you're looking to make some real money playing slots, Where's The Gold can be a great place to do so. That's even truer if you're willing to bet the max. As well as the great bonus round, you'll also experience more regular wins than in some other Aristocrat titles.
I didn't expect to like this game because of its graphics and style, but my Where's The Gold pokies review has ended up being an absolutely glowing one. Just goes to show that you can't judge a book by its cover.
Reviewed By: OnlinePokies.org