10 Reasons to Play Online Pokies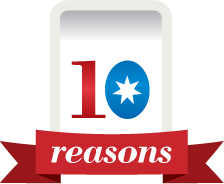 Australia is a nation that loves its gambling, especially its online pokie games. With 80% of Aussies gambling at least once a year, the number of online casinos offering pokies is unending, but what are the pros and cons of playing online or offline?
Traditionalists will always love the feeling of a pokie machine in front of them, but nowadays online pokies are where the action is at. There reasons are multiple, but the massive advantage of online poker machines is the convenience: you can play the games you want, when you want and how you want. You can playing within minutes and play for as short or long a spell a time as you like, all in the privacy of your own home.
Here are ten reasons why you should play online pokies rather than their offline equivalents: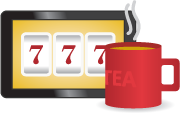 Convenience
Simply put, you can play whenever you like. You can play for hours at home, or grab a sneaky 10 minutes while you're waiting for a meeting. Signing up for an online casino is simple and safe, meaning you could be underway in no time.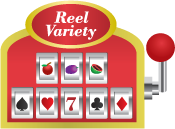 Variety of games
The online world is your oyster: no more having to look around numerous bars or casinos for your favourite pokie; just head online and search for it. There are hundreds of different pokies out there, with offline favorites sitting alongside the more traditional variations. You can play 3-reel classics, 5-reel video slots or even the multiway variations which can see you play 1024 lines or even more!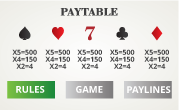 Easier to learn
Online pokies often come with not just the pay table but a help page which will show you precisely how the game works before you start wagering. Offline play can sometimes take a little while before you get into the groove - online they help you get comfy from the very start of your session.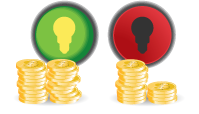 Better in-game value
Online pokies generally pay out a much better percentage to the player. A typical offline pokie might have an RTP ('return to player') percentage of 87-90%. The online equivalent averages out at around 94%, meaning you could be 7% better off by playing your pokies online. While the higher RTPs don't guarantee a win, they do mean you should get a better bang for your Aussie buck.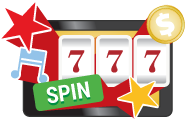 More in-game variety
While we've touched on there being more games available online, we shouldn't ignore the fact that online pokies have more variety to their game play as well. With the limitations of pokie machine hardware, the graphics and sounds online can be more immersive - something which makes the game even more enjoyable.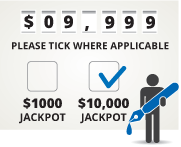 Bigger Jackpots
With progressive jackpots often networked across a variety of online casinos, the payouts online are bigger on a like-for-like comparison. Why settle for a AU$1,000 payout when you could have ten times that?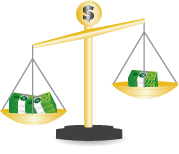 Deposit bonuses
How many offline casinos will offer to match your first deposit on the pokies? Sadly there isn't often a friendly man stood there to double your first stakes, while online this is often the norm. In fact, some online pokies can get you bonuses over AU$1,000. They do require you to wager often though, so read up on the various offers out there before signing up.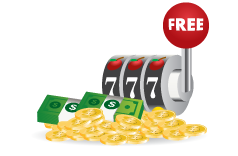 Other Great Promotions
Online casinos often run additional promotions as well as the deposit bonuses for new players. Free spins, reload bonuses and even free money can be dropped into your online account. Be sure to shop around to find some of the best offers out there - online pokie operators are competing with each other for your money, so you'll be impressed with some of the offers you'll come across.

Instant Cash In
Online pokies pay out just as quickly as the offline equivalents, meaning you shouldn't have any concerns about when you can enjoy any winnings!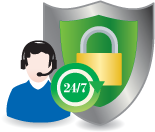 Additional security
Online casinos are all required to have licenses to run their virtual casinos. There's no risk of a machine breaking down or someone quibbling over a payout, and should you have any queries customer care teams are on help 24/7 to answer your questions.
Online pokies aren't to everyone's tastes, with some saying it's less sociable or easier to lose track of time and stakes while playing alone. Ultimately though, the pros outweigh the cons - so why not try your hand at online pokies at one or more of the many online casinos?