New Zealand Online Pokies Guide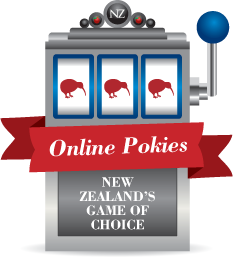 In 2023, online gambling in New Zealand is well established, and online pokies in New Zealand are a huge draw with players. All of the top sites will offer you a large range of the games, with both 3 and 5 reel variants available.
On this page you'll find our reviewers' shortlist of the best New Zealand online pokies sites, ranked for their games variety, welcome bonus and payout rate. You'll be able to join the real money games using all of New Zealand's most popular payment methods.
Find the sites with the largest variety of pokies online
Join real cash games using major New Zealand credit cards, ewallets and vouchers
Enjoy a healthy bonus on signing up and ongoing promotions to top up your bankroll
If you're looking for the perfect place to play online pokies in New Zealand, the top recommendation here is Ruby Fortune .
New Zealand Online Pokies
New Zealand's Online Gambling Growth
Just like their Australian neighbours, Kiwis love to gamble. New Zealand may be lacking a central hub like America's Las Vegas, and in fact there are only 6 casinos operating in the whole country, but gambling expenditure in New Zealand still comes in at over 2 billion NZD per year!
Here's a snapshot of what gambling expenditure has looked like in the past few years:
2010 – 849 million NZD on pokies, 454 million NZD in casinos
2011 – 856 million, 471 million
2012 – 854 million, 509 million
2013 – 823 million, 520 million
2014 – 808 million, 509 million
You can see from the above that offline gambling, except for that in casinos (which can partially be explained by their expansion), the use of pokies offline is actually decreasing.

This is potentially because it's being ousted by one of the most popular types of gambling in New Zealand – online pokies! Australia may lead New Zealand in terms of the popularity of pokies, representing 60% of gambling in Australia and just shy of 50% in New Zealand, but they're wildly popular in both countries.
In fact, pokies are so popular that it became law in 2009 that they must have Player Information Displays that show how long a player has been active, how much money they've spent and when it might be time to take a break. This still isn't the case with overseas based online pokies, NZ gamers can keep a clock handy if you want to.
With pokies in hotels, bars and clubs all over the country and relatively few casinos in New Zealand, it makes sense that pokies would be more popular than other casino games. Even with access to an endless suite of varied casino games online, for New Zealand online pokies–Australia is exactly the same way, incidentally–remains the game of choice.
New Zealand Mobile Pokies
Mobile gaming is extremely popular in New Zealand. Opportunities to enjoy pokies and other casino games on mobile devices continue to grow. Many online casinos provide Kiwi players with the chance to play their favourite pokies on their phone or tablet by downloading and installing their native app. App play offers mobile players the finest gaming quality possible. Pokies play quickly and smoothly, graphics and sound are clear and clean, and controls are easy to access and manipulate when you use a casino's app.
NZ players can enjoy a wide range of pokies on their mobile devices. Play the biggest progressives, most exciting bonus pokies, and top classic machines. Plus, you'll be able to enjoy the same bonuses and promotions available when you play online. Of course when you play on your mobile phone, you'll have access to the games you love to play at anytime of the day and from virtually anywhere. Today's mobile devices make gaming exceptionally easy.
Play on your iOS, Android, Blackberry, or Windows device. Favourite devices include the iPhone 6 and 7, iPad Pro and Air, Nexus 6 and 7, Google Nexus 7 and 8, and Samsung Galaxy Tab 4 and S models. New Zealand players also like using the Blackberry Classic S and Blackberry Passport, as well as various Microsoft devices.
The Best NZ Pokie Casinos
If you're looking for the best online Kiwi casinos featuring the top pokies, be assured that you will find them right here. We have carefully rated and selected the finest NZ pokie casinos. The casinos that we highlight not only offer a catalogue of premium pokies, but they also provide players with great bonuses, exciting promotions, and the finest security, banking choices, and customer service. Join one of our top casinos and enjoy the pokies that you love to play at anytime and from anywhere.
FAQ
Is gambling legal in New Zealand?
It certainly is...otherwise SKYCITY, who run four of New Zealand's six land-based casinos, would be in big trouble. Although there are laws in place designed to prevent "remote interactive gambling", i.e. online real money gaming, it is not illegal for a Kiwi to use sites that are hosted overseas to play. Sites are not, however, allowed to operate within New Zealand.
There are no New Zealand online pokies, Australia casino sites and the like for exactly that reason–any site owner who did try to operate out of New Zealand or Oz risks serious fines, being shut down or even jail time. Because New Zealand law doesn't apply elsewhere in the world, international casinos are able to offer their services to Kiwi players.
Can I make deposits in NZD or AUD at New Zealand pokies online?
Australia and New Zealand, thanks to their reputation for being full of keen gamblers, are welcome by online casinos all over the world. In an effort to make it as easy as possible for them to play, many sites accept AUD for making deposits and withdrawals and offer support services that run throughout the night to help those in Aussie and Kiwi time zones.
However, not so many online casinos accept NZD as a currency. There are still some around but, because only 2%–about the same proportion as in the USA–of New Zealanders gamble online, it's not a huge priority for them to add NZD as a base currency. That figure comes out at less than 100,000, which is a tiny portion of the potential online gambling market across the world.
How can I find the best NZ online pokies and sign up for an account?
Sites aren't allowed to advertise their services to players in New Zealand, so the best way to find the top sites is through a site that rates and reviews online pokies. Like ours for example! We look at all sorts of things when we review sites, including how suitable they are for players in Australia and New Zealand, as well as:
Size of jackpots, payout percentages and so on
How easy, and fast, it is to make deposits and withdrawals and whether or not AUD and/or NZD are accepted
The range of titles offered and the casino software they use
Whether they offer a No Download alternative and/or have a mobile offering for use on the go
You're sure to find a site that you like the look of amongst our reviews and, once you have, it's just a matter of signing up, entering some details and making a deposit (and claiming that welcome bonus, of course!) before you can start playing.