Burning Desire

Online Pokies Review
Burning Desire Free Online Pokie Game
How to play for real money
1 Download and install the free casino software
2 Register and create your new account
3 Make your first deposit. Your bonus will be automatically credited to your account!
Play for real money
Burning Desire isn't exactly Microgaming's flagship title by any means, but it's earned a place in most online casinos thanks to very flexible minimum and maximum bets, plenty of ways to win and the fact that it's also available on mobile.
So, we thought we better come up with a Burning Desire online pokies review so you can see what all the fuss is about. It's less volatile than some other titles, with lots of small regular wins likely in a single session, but it's really the bonus round you're after as that's where big wins are much more likely.
How To Play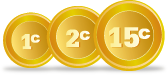 With 5 reels and 3 rows, plus a gamble feature that will be very familiar if you're a regular player of Australia online pokies, Burning Desire really is a very unremarkable title in that it's extremely easy to play and even has a nostalgic feel to it.
A few notable features of the game include:
243 ways to win – This is another Microgaming titles that disregards the traditional payline setup and instead offers a huge number of different ways to win. It's partly for this reason that wins occur so regularly.
Bonus features – Nothing too exciting here, just a nice free spins bonus round with a decent multiplier. You can find more information about this below.
Minimum/maximum bets – Here's where Burning Desire's pokie rating earns itself a few points. A coin value of 0.01 all the way through to 5 and the option to bet up to 10 coins per line offers a HUGE potential maximum bet that high rollers will love. Meanwhile, the minimum bet is low enough to keep penny slots fans happy as well.
You can also gamble your winnings in the red/black mini-game, doubling wins by correctly guessing the colour of a random card. Of course, guess wrong and you'll lose it all. It's worth noting here that you can't gamble your winnings after a bonus round, which is just fine for the risk averse but may put off any punters in Oz who love taking a chance.
Graphics/Sounds
Burning Desire is a little strange in that its theme is sort of inconsistent. The tattoo-style flaming 7s, roses, hearts and diamonds seem to imply a heavy metal theme. This is backed up by the noise of the reels coming to a stop sounding like a kick drum, which is a nice touch.
But then the music itself is extremely bland, like the sort of muzak you get in an elevator. A rocky tune does kick in during the bonus round, but that only represents a very small portion of the game. Burning Desire's pokies rating loses a few points here because, while the theme isn't the be-all and end-all of a game, there's nothing particularly compelling here to hold your attention.
A more comprehensive hard rock soundtrack and a grizzled, tattooed rockstar character would definitely take things to the next level...just in case Microgaming read our reviews!
Bonus Features
Three or more burning coins in a single spin will trigger a bonus round of 15 free spins, during which time all wins are tripled. The bonus round can also be re-triggered while you're in the middle of your free spins.
A 3x multiplier is not bad, but it doesn't exactly stand out as amazing either. Still, I was able to more than quadruple my bankroll during a bonus round—which it didn't take me too long to encounter I might add—so I can't complain too much. At that point, if I was playing in a land-based venue in Oz, I would probably have been inclined to cash out and hit the bar.
Burning Desire Online Pokies Review
Take a look at the average Burning Desire pokies review and you'll see most people struggling to understand the hype that surrounds the game. I think it's been so successful because you can enjoy playing whether your bankroll is a handful of AUD or thousands of them.
The theme may be a bit inconsistent, but the gameplay is smooth and the bonus round can be very satisfying as what are usually relatively minor wins during standard play are tripled to become much more significant. The fact that it's one of relatively household name titles Aussie players can enjoy on the go is probably a factor too.
If you like to stretch your AUD as far as possible and enjoy regular wins but aren't too concerned with cashing out an enormous jackpot (unless you get very lucky) after a bonus round, Burning Desire could be a good title for you to enjoy.
Reviewed By: OnlinePokies.org