Hellboy

Online Pokies Review
5 Dragons Free Online Pokie Game
How to play for real money
1 Download and install the free casino software
2 Register and create your new account
3 Make your first deposit. Your bonus will be automatically credited to your account!
Play for real money
Based not on the 2004 film but the source material that inspired it, the Hellboy graphic novels, this slot is a dream come true for any comic book fans who also enjoy playing Australia online pokies.
Hellboy may not have the cachet of big names like Superman, Wonder Woman or Batman (star of the extremely popular The Dark Knight slots title), but this is still a very popular title with both players in Oz and punters on the web.
A closer look at the game, with its two bonus rounds and wilds that double when substituting, in this Hellboy online pokies review will soon reveal why that's the case.
How To Play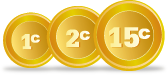 If you've played at least one or two other Australia online pokies, Hellboy isn't going to cause you any trouble. It's pretty much your bog standard 5 reel, 3 row game.
Paylines – Just the 20 paylines here, but there are enough ways to win that you rarely feel frustrated or that you've missed out because there's no payline where you want it.
Bonus features – A randomly triggered Supermode, more on this below, and an interactive bonus round that's a lot of fun and can win you some serious AUD.
Coin value that goes from 0.01 all the way up to 1, with the option to bet up to 10 coins per line. Not the ideal pokies title for very high rollers, but enough variety for everyone else.
Doubling wilds – Every time the Hellboy logo replaces a symbol in a winning line, you can enjoy a 2x multiplier.
You can gamble your winnings on the suit/colour of a random card every time you get lucky to either quadruple or double your winnings. The game shows the previous seven results, which is helpful if you're partial to betting on or against streaks when gambling. Get it wrong, and you'll lose your winnings.
Graphics/Sounds
A real treat for comic book fans, and somewhere our Hellboy pokies rating really picks up a few points. The symbols, featuring Hellboy and a bevvy of characters from the comics, look great and there's a nice tough in that if you hover over them, you can see how much they pay out. That's a real blessing for Aussie players who don't know the series well enough to guess who the most important characters are.
With illustrations, a card deck and animations much like the art of the great Frank Miller, it's a joy to watch characters come to life in front of you while you play. The sound effects are nothing special, with gloomy atmospheric background music and the odd grunt from our hero, but it gets the job done.
Bonus Features
Here's where Hellboy is heavenly. First of all, there's the Supermode that randomly triggers from time to time. As well as getting ten free spins, Hellboy will leap across the screen to help you out by shooting up to 3 sticky wilds across the screen. Reaching the Underworld bonus round can take some time, so this is a Godsend for replenishing a bankroll that's being rapidly depleted.
Now for the Underworld bonus round, which is triggered by the appearance of 3 or more of Hellboy's fists. Once it's been triggered, it's up to you and Hellboy to shoot your way through five tunnels in Hell and earn yourself a real cash prize with every shot. Make it all the way through and you'll pick up an ancient relic, which is worth a big bonus.
The bonus features are entertaining, and always welcome, but you never really feel like you're going to pull in a huge profit from either one. During my time playing I encountered each bonus round a couple of times, but never did much more than bring my bankroll back up to where I started.
Hellboy Online Pokies Review
Any comics fan is always going to be biased in their Hellboy pokies review, but I really did enjoy this game and think it's a pretty good option for Aussie players. The bonus features are pretty good, but they're not outstanding by any means, and give you a decent chance of winning some AUD. I think you'd have to get very lucky to hit it big while playing.
There are plenty of superhero themed slots out there, so don't feel you have to tie yourself to this one if that's a theme you're a fan of, but this can hold its own with a decent number of paylines and some bonus rounds that can definitely pad your bankroll if you get to them before you've been playing for too long.
Reviewed By: OnlinePokies.org