Tiger's Eye

Online Pokies Review

This Free Game is currently not available, please try

Jurassic Park

instead.
Tigers Eye Free Online Pokie Game
How to play for real money
1 Download and install the free casino software
2 Register and create your new account
3 Make your first deposit. Your bonus will be automatically credited to your account!
Play for real money
Tiger's Eye is a relatively new addition to Microgaming's arsenal, making its first appearance in 2014. Consequently, it may be unfamiliar to even the most regular players of online pokies. Australia-based players kept getting in touch with us asking whether the game was worth playing, so we thought it was high time to get to work on our Tiger's Eye online pokies review.
With so many lion themed slots titles on the market, we're glad the creators of this game decided to go for a different big cat for once! Things are already off to a good start in that respect, but we'll be taking a closer look at Tiger's Eye to see whether it has what it takes to crack a hugely competitive space.
How To Play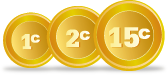 Like most Australia online pokies, Tiger's Eye offers up 5 reels, 3 rows and a series of paylines. In terms of gameplay it's nothing special, but why mess with a classic formula that works?
Fortunately, there's also the usual bevvy of free spins, multipliers, scatter bonuses and so on to enjoy as well:
40 paylines - True, some games have more, but some also have less. Personally, I found that this offered enough ways to win. I never felt cheated, like I have in some games, by a result that I felt 'should have been a winner'.
Bonus features – Tigers Eye has a truly intriguing bonus round, which I'll cover in more detail below, that gets better as you play
Plenty of stacked wilds, often springing up in two or three reels for any given spin, really do help to keep the game exciting.
You can also gamble your winnings on the colour or suit of a hidden card in the hopes of doubling or quadrupling your winnings, but get it wrong and you'll lose your win.
Graphics/Sounds
If I had to sum up the game's look in a single word, I'd pick vibrant. Tiger's Eye does a very good job of portraying a lush, jungle environment. While some titles, even modern ones, look drab or dull this one is absolutely gorgeous.
Even the sounds of the Indian jungle are represented faithfully, with some realistic effects and pleasant ambient music that's anything but intrusive. While the gameplay might not be anything out of the ordinary, the game looks and sounds good enough to make it suitable for even long sessions.
Bonus Features
For a low variance slot, Tiger's Eye sure has one volatile bonus round! Find 3 scatter symbols, the golden tiger, and you'll get 10 free spins. Now hold on, Aussie pokies fans, I know what you're thinking: "10 free spins doesn't sound like much!" And you're right, but these aren't any ordinary free spins.
With every free spin in the bonus round, the multiplier associated with it increases. So the bonus round looks like this:
First spin, no multiplier
Second spin, 2x multiplier
Third spin, 3x multiplier etc
So, by the time you get to your tenth spin, you get a huge 10x multiplier. This might be the first time that pokies fans in Oz will find themselves hoping that they don't win...at least until later in the bonus round. By the time you get to the final spins of the bonus round, stringing just three symbols together on a weak payline can result in a substantial win.
Tiger's Eye Online Pokies Review
It may be a new title, but Tiger's Eye pokies review by both players and professional reviewers has generally been a very positive one. With a low variance, you're not particularly likely to come away with a life-changing sum of AUD but you could reasonably expect to walk away from a successful session with 120-150% of your original bankroll.
A lot of the points for our Tiger's Eye pokies rating come from its pretty unique bonus round. It's rare to find a 10x multiplier and, even if you do only get it for one spin, it's hugely exciting to have a win multiplied by that much. Plus, you can reasonably expect the bonus round to spring up every 50 spins or so, so there are plenty of chances to win.
Microgaming has no shortage of slots titles out there and this is, to some extent, just another 5-reel pokies title. However, the top quality graphics and that fantastic bonus round push it above some of its competitors. If you're an Aussie player at a loss as to which title to try next, you should definitely give Tiger's Eye a look.
Reviewed By: OnlinePokies.org